Covid Update
Consultations throughout the Covid period has been difficult for our patients, our clients and our team.  We have moved from emergency video and telephonic consultations to routine procedures being allowed, to now at least being able to speak to our clients and physically examine our patients.  As much as we are all waiting for the day where clients can accompany their pets into the consulting room, the moment has not yet arrived, despite the promise of "freedom day".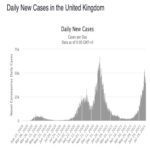 The simple reason is that new cases of Covid are very high at the moment.  If we invite clients into the consulting room and they test positive in the following days, we are likely to be closed down for up to 10 days, clearly this would not be in the best interests of our patients, clients or our team.  This is why we have decided to delay allowing clients into the consulting room until the "pingdemic" is over, which we hope is mid-August.
We thank you for your understanding.
Stay safe,
Alan, René and the team.