Give your pet the very best preventative healthcare.
Potton Vets is an independent, family run, full service veterinary center. Our friendly team provide quality veterinary care for your family pets.
We are a diagnostic practice – we aim to get your pets' treatment right from the first visit which gets them feeling better quicker, reduces unnecessary repeat visits and helps reduce antibiotic resistance.
Our team at Potton Vets are true professionals, dedicated to providing the very best in veterinary care for your family pets. We provide a complete pet care service, with everything your pet could need, from advanced surgery to plain good advice.
Our clients say we are friendly and helpful. Caring for your pet's health and wellbeing is a pleasure. In a serious situation, we have all the equipment and expertise needed to make a difference. Our loyal clients are from Potton, Biggleswade, Sandy, Gamlingay and the surrounding area. We are pleased that they also come from as far afield as Bedford, Cambridge, St Neots and Stevenage.
Our Pet Health Club gives you complete pet care and keeps costs down, with the ease of equal monthly payments.
Live chat, make payments, book appointments and vet video consultations
No need to worry if you can't get to our vet practice – you can now live chat and book a video consultation direct from your home, or anywhere you are.
Speak to a qualified vet via your phone using PetsApp, from the comfort of your home or on the move. With live chat, or a face-to-face call you can show us the problem and we can direct you to help us to diagnose many of the health issues your pet may be experiencing.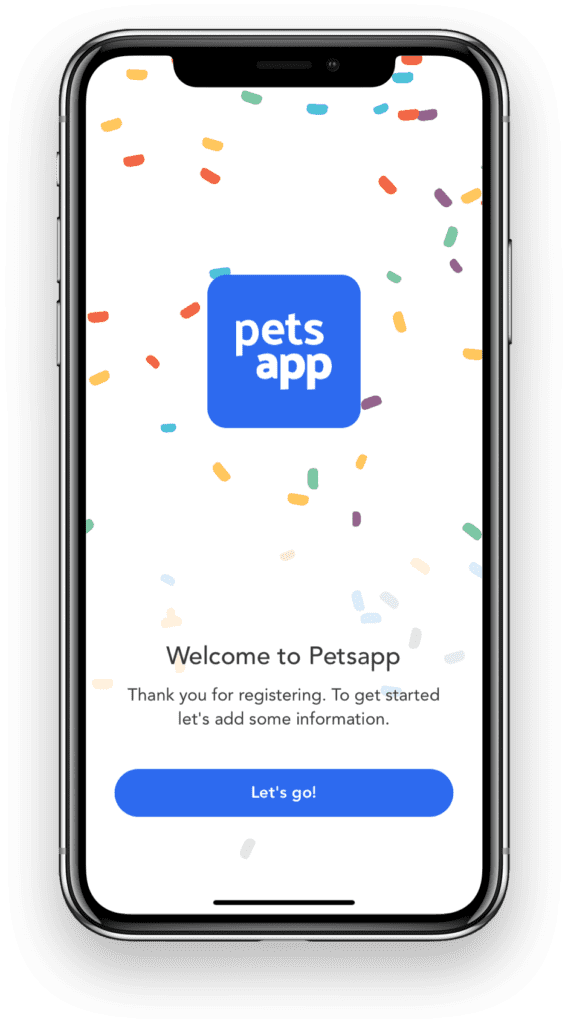 Excellent preventative health care alongside accurate diagnostics means we see fewer repeat visits than many vets.
We always see emergencies immediately during opening hours and provide 24-hour emergency cover through a dedicated out of hours service where there is a vet and nurse working throughout the night.
Open until 7pm
We know that you don't want to have to take time off work so we offer appointments until 7pm Monday to Friday and midday on a Saturday.
Unlike many vet practices we allow 20 minutes for every appointment giving plenty of time to thoroughly check your pet and advise on the best course of treatment.
Helpful printed notes
We always print out your notes and explain them so you are fully aware of your pet's diagnosis and treatment.
Family-run Practice
In our family-run practice our ethos is to provide the highest standard of veterinary care to pets who are seen as part of the family.
I was recommended to this great independent practice three years ago and found all of the team incredibly helpful and supportive. The owners who are true professionals should be very proud of every one of the team. They genuinely care and are a credit to their profession. Their communication is first class and I would recommend them very highly.

Andrew Lintott
17:51 10 Jan 22
Kind caring service from the great team at Potton Vets during a testing time for our Basset Bentley.Thanks to all.

Chris Blackburn
22:40 31 Dec 21
We have been using Potton vets for years. Despite moving away, we consider the 45 minute drive each way to be worthwhile. We know our dog is getting the best treatment available. Highly recommend them.

Darrell Baldwin
10:01 30 Dec 21
This was our first visit to the vets, we are new to this experience. Our vet was so helpful and talked us through everything she was doing with our dog. We left feeling very clear about what is happening next. The fact that our dog was happy throughout his experience and when we got home speaks volumes.

Emma Evans
09:51 30 Dec 21
Great service as always, Charlie loves the fuss he gets when ever he goes for a visit.

YeOldeGamer
13:24 22 Dec 21
No waiting outside !! Friendly staff and very professional. My dog likes them also. A good local vet highly recommended

Graham Garfoot
16:08 21 Dec 21
Friendly helpful staff, and didn't have to wait for them to answer (unlike our usual vet which can take 20-30 minutes to answer!!!). They talked us through the whole procedure for our dog and we didn't feel like we were being rushed. All questions answered by friendly staff. Couldn't fault it.

The most caring vet I have been to in a long time. They went the extra mile to fit my dog in a very busy schedule when he was Ill and managed to get me specialist medicine at very short notice. They have advanced meds and therapies and everyone is just so helpful and nice . I highly recommend this vet ( parking nearby is very easy too!) . Thanks to Becky , Rachel and the whole team.

Excellent service (again) from the team at Potton Vets. Hugely grateful to their professional and caring staff who helped our dog.

Sarah Richardson
18:11 30 Nov 21
Great vets, the staff are so friendly and great with my dog. Always very knowledgeable and professional.

Sallie Bentley
15:29 29 Nov 21
Excellent caring service as always!!

Great service as always. I can always trust that Boomer is the best hands when coming in for his appointments. All of the team are so friendly, caring and attentive, taking the time to listen and respond to our very special boys individual needs.

Sarah Rutherford
19:43 24 Nov 21
Everyone at this practice is incredible, going above and beyond even for the smallest of pets. Couldn't recommend highly enough for personalised, efficient and generous service ❤️

Jess Hancock
21:23 17 Nov 21
Amazing people who really care and go the extra mile. Thank you so much for taking care of my Bob.

Craig Armstrong
21:26 11 Nov 21
I wouldn't take my dogs anywhere else, they all truly care, and I have been happy with the care for more than 7 years now. I can trust they will always do their best for my dogs.

Friendly atmosphere and amazing staff put us at ease before our boys op to remove some lumps

Graeme Newman
20:47 23 Oct 21
The vet was able to see my cat quickly and offer treatment. She was very kind and caring. Reception staff were also helpful and friendly too. A great veterinary practice!

Kim Caldwell
07:11 20 Oct 21
As always Potton Vets were fantastic. All the staff are friendly, polite and professional.Our family have used them many times for a number of fur/feathered babies and we will continue to use them.

Davetoni Purdy
16:39 18 Oct 21
Thanks again to potton vets for cleaning our Stanley's teeth. He's come home content and tired. Lovely staff .. thank you.

Leigh Munson
15:43 08 Oct 21
We changed our dog's care to Potton Vets on the recommendation of a friend who used them; we were looking for a practice where we had a chance to see the same vets every time and who would therefore get to know our dog, rather than a larger place where our dog would always be seen by a different vet who would only know our dog by a quick read of his notes.So far we've been very impressed by the quality and thoroughness of care and treatment that our dog has received. As it happened our dog was diagnosed with a serious and complicated condition soon after we registered and the approach Potton Vets has taken has been exemplary. We've really felt that our dog was in safe hands and the fact that as a team they were fully conversant with our dog's medical issues and past treatment has made a real difference to us and to him.It's really obvious that they really care about the pets that they treat and in our case, they left no stone unturned to ensure that they came up with the right diagnosis and treatment plan. I wouldn't hesitate to recommend them.

Catherine Woolfe
14:40 05 Oct 21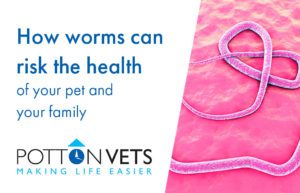 Where they come from and what to do Even outwardly healthy looking animals can have worms, and they can cause suffering, illness and sometimes even
Read More »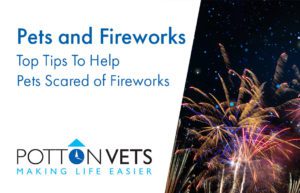 Pets and Fireworks – Why Noise Annoys, and How Fears Can Turn Into Life-Limiting Phobias Around 60% of our furry friends become agitated and afraid
Read More »