Give your pet the very best preventative healthcare.
Potton Vets is an independent, family run, full service veterinary center. Our friendly team provide quality veterinary care for your family pets.
We are a diagnostic practice – we aim to get your pets' treatment right from the first visit which gets them feeling better quicker, reduces unnecessary repeat visits and helps reduce antibiotic resistance.
Our team at Potton Vets are true professionals, dedicated to providing the very best in veterinary care for your family pets. We provide a complete pet care service, with everything your pet could need, from advanced surgery to plain good advice.
Our clients say we are friendly and helpful. Caring for your pet's health and wellbeing is a pleasure. In a serious situation, we have all the equipment and expertise needed to make a difference. Our loyal clients are from Potton, Biggleswade, Sandy, Gamlingay and the surrounding area. We are pleased that they also come from as far afield as Bedford, Cambridge, St Neots and Stevenage.
Our Pet Health Club gives you complete pet care and keeps costs down, with the ease of equal monthly payments.
Excellent preventative health care alongside accurate diagnostics means we see fewer repeat visits than many vets.
We always see emergencies immediately during opening hours and provide 24-hour emergency cover through a dedicated out of hours service where there is a vet and nurse working throughout the night.
Open until 7pm
We know that you don't want to have to take time off work so we offer appointments until 7pm Monday to Friday and midday on a Saturday.
Unlike many vet practices we allow 15 minutes for every appointment giving plenty of time to thoroughly check your pet and advise on the best course of treatment.
Helpful printed notes
We always print out your notes and explain them so you are fully aware of your pet's diagnosis and treatment.
Family-run Practice
In our family-run practice our ethos is to provide the highest standard of veterinary care to pets who are seen as part of the family.
Always had fantastic service from Potton Vets. The staff are professional and experts in their field. They are always very friendly and fantastic with the animals. The facility has a wealth of cutting edge treatments and equipment and I cannot recommend them enough. The pet health club that they offer is well worth considering and is a good idea to join. Best vets in the area by far!

Pete Hillier
11:56 24 Nov 19
Although my pet was not registered with Potton Vets, she was referred to Alan for his expertise. Although the outcome was not good I have nothing but thanks for the care and kindness that was showed to me, my family and mostly my beloved dog Poppy. Thank you xx You couldn't wish for better treatment for skinny and guinea pigs

Jonny the Boy
15:30 11 Sep 19
Potton Vets are always so helpful and everyone in there is so friendly. We're moving house soon but are unlikely to move vets as they're great!

Thankyou very much for taking such good care of my little Sprout pig. He's now munching through a pile of hay none the wiser xxx Would highly recommend, we used Potton vets to have our cocker spaniel spayed as our own vets didn't offer key hole surgery.From first visit I felt completely happy trusting my precious pup in their care. The surgery went very well and to be honest Ziggy walked out a few hours later as if nothing had happened! Keeping her calm was the biggest challenge! Very happy with after care too. Many thanks. Great service provided again tonight after my spaniel got a grass dart stuck in his ear. Rene took him straight in and retrieved it from his his ear with the aid of some Anaesthetic! All about 15 mins before they were due to close and go home! Thank you!! Have used Potton Vets since 2006, very friendly service, very professional and excellent vets

Andy Hopkins
18:45 11 Apr 19
I brought my 6 month old puppy yogi in a few weeks ago who was in pain and suffering with an illness . Over the last few weeks having tests and being well looked after by Becky , Rene and the team I have my bouncing yogi back .Becky and Rene have thoroughly helped , researched and cared for yogi in so many ways , I can't thank them enough . I certainly have trust and faith in this practice and would certainly recommend. Thank you Claire and Yogi . X Fantastic service from Potton Vets in the last two months. Rusty has been visiting them on a rather too regular basis and the team have been wonderful and the treatment excellent. Would definitely recommend this practice. Called Potton surgery for an emergency appointment when my hamster was knocking on deaths door. They made sure she was seen immediately and nursed back to health over the remainder of the evening. You couldn't ask for more accomodating and talented staff. Highly recommended. Great family vets practice. Happy to give advice, care given to my dog has always been excellent.

Toni Meyer
19:47 25 Jan 19
Stanley had his last injections today. Thanks to the wonderful staff he's never squeaked once. He loves the cuddles he gets & is now fast asleep. Great practice that I'd recommended all 🥰 Brilliant service good friendly staff

Gareth Hughes
17:20 13 Jan 19
Lovely vets. So much better then the ones in Bedford. Such a personal service I travel nearly 30 minutes to go to this vets as it's so good

Ryan Browne
16:43 31 Dec 18
Nice people but they always try to sell you something extra.

My whippet Echo was so wonderfully and considerately looked after today by Becky, Alan, Viv, Rachel and the team. He gets so nervous at the vets so I was anxious about how he'd be as I had to leave him there to have ultrasound and xrays, but when I picked him up he was calm and had been snuggled up in a cosy blanket 😊 the care is always thorough and everything is explained so clearly. The team care so much and I'm always confident they'll do the absolute best for my dogs, thank you x Excellent,friendly practice

Donna Dyball
22:00 11 Aug 18
Potton Vets - what can I say. The kindest, friendliest, and most knowledgeable vets I have ever come across. All staff are so welcoming. I can't recommend this place highly enough. #SuperVets

Sentiunt Photography
15:10 27 Feb 18
Potton Vets are the best vets we have ever come across. Everyone is so friendly and welcoming. The vets are so knowledgeable, and they truly care about the animals. #SuperVets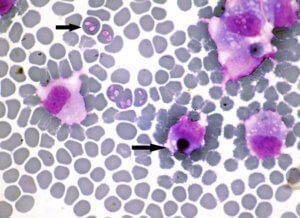 It has been in the news that some dogs in Essex have been infected with Babesia Canis and become very ill. This is news because
Read More »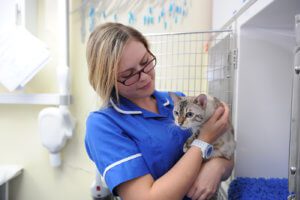 Dear Alan My cat, Ronnie, has always been clean in the house but now he is very unsettled and urinates in the bath and on
Read More »