A cat-friendly Vet Practice
Potton Vets is an ISFM accredited Cat-Friendly Clinic.
This means that our team have achieved a higher standard of cat care as recognised by the International Society of Feline Medicine (ISFM).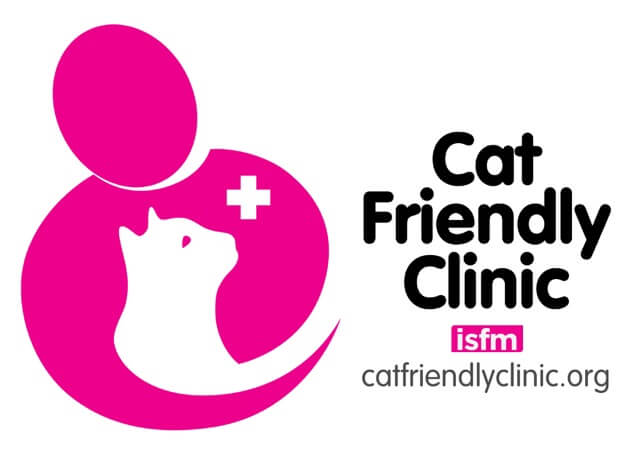 We're a qualified cat-friendly vet practice
Our team have undertaken additional training into the specific needs Cats, and our cat-friendly approach is evident throughout the practice.
Cats do not always travel very well in the car, they are sensitive to noise, and they can easily be upset by dogs in the waiting area. To keep your cat as happy as possible, we have introduced a Cat Clinic where we only see cats (not dogs) at certain times of the day. We also have a dedicated cat area in our waiting room. If your cat does not travel very well, there is also the option to have a home visit – where we come to your house.
At Potton Vets we:
Have made visits to our vet practice cat-friendly.
Understand how to approach and handle cats gently and with care.
Have the expertise, experience and equipment to manage the specific needs of cats.
Book a Cat-friendly Appointment
To book a cat friendly vet appointment, cat clinic, or if you have further questions please contact our receptionists by calling: 01767 260007 Book online: You can also book a cat clinic appointment online by clicking the button below: